Lessons I Learned From The Rustlers Baseball Academy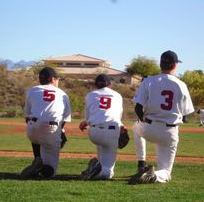 My two years with the Rustlers Baseball Academy in tenth and eleventh grade were arguably the most pivotal in my life. It was at this time I decided I wanted to play college baseball, developed a belief that I could, and really started to figure out what kind of person I wanted to be.
I also made three of my best friends to this day.
I would not have played college baseball if not for the three coaches I had in this two year period. To be honest, they impacted me so much, I have no idea who I would even be if not for them. Here are some of the most valuable lessons I learned.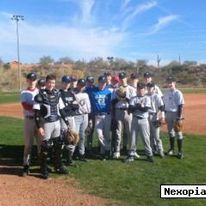 *From this small little group of fourteen players, there ended up being two draft picks, two NCAA DI players, an NCAA All-American, and ten college baseball players.
If nothing changes, nothing changes.
Our coach would say this on an almost daily basis. It's simple, but extremely profound. Don't like where you're at or the results you're getting? You had better change your habits, work ethic, routine, or whatever you need to.
2. Post Proelia Praemia (After the Battles Come the Rewards)
This was the Academy mantra. Again, it's very simple – but at an impressionable age, it instilled in me a deep belief that you can accomplish whatever you put your mind to as long as you're willing to sacrifice; to work – and to battle as long as you need to.
3. Don't confuse activity with progress.
I wrote the above line at 15 years old, followed by: "It's not the hours you put into your work, but the work you put into your hours." You can't go in and take 100 swings or play catch and think you got better. You have to make sure every single rep has a purpose, or a few months will go by and you won't have improved any.
I still have this scrap of looseleaf.
I wrote it in January of 2006, immediately after failing to catch a pop up and getting walked off on our Arizona Trip. My velocity was the same on the trip as it was in August and I didn't hit very well. To say it was humiliating and consequently a massive wake up call would be a huge understatement. I had a 30 hour bus ride back to Edmonton to contemplate my embarrassment and the fact that despite training six days per week, three hours a day, for four months I hadn't improved at baseball.
Eighteen years later, this moment was my fork in the road. It changed everything because I started being brutally honest with myself about how hard I was working and paved the way to ceaselessly strive to hold myself to a higher standard: to work harder, to work smarter, and to do and care more.
4. When the day comes that you begin to coach: blend high intensity and accountability with equal amounts of compassion, care, and fun.
This may be an impossible goal, but it's one I continue to try to achieve.
This thought process was developed by reflecting on the best qualities of each coach. Dan Lajoie was extremely tough but you knew completely that he wanted you to succeed and wanted the best for you.
Sheen Bromley was the most fun coach I ever had. He would play whiffle ball with us and would talk to you before and after practice and really relate to you. But at the same time, he was a phenomenal baseball coach, and was an absolute stickler for tiny details when it came to infielding (as just one example). He could certainly be extremely intense as well.
And lastly, Cam Houston was kind of a combination of both (which made sense because he actually played for them). He was a brilliant teacher. He was also seemingly much more laid back – in a good way. That was until we had to run as a team in the parking lot because a player went to the lobby desk to get an extra pillow one minute after curfew. That was an important lesson we learned and one I held onto until the day I began coaching.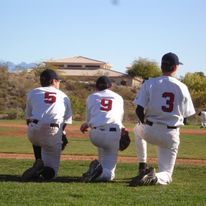 Honestly, this was just the tip of the iceberg when it came to what I learned from my time with the Rustlers and these three coaches. I can't put into words what this program, my teammates there, and time spent there meant – and continues to mean to me. Not a day has gone by since I started coaching that I haven't drawn on my experiences as a Rustler. It has been a long-held, secret goal, and a true honour to bring the name back under the AHP Academy umbrella.
**I might be a little off with some of these details, but I'd be remiss if I didn't give some more background info on the Rustlers. While I played for the Academy from 2005-2007, I believe the Rustlers started in 2000 or so as a summer men's baseball team that played in the Sunburst or the Junior League back then. They had a field out beside Terrae Pines Golf Course. The ACBF (Alberta Collegiate Baseball Foundation) was started and they were able to renovate it and also add a small indoor training facility out there.
They trained a handful of local baseball players and were instrumental in helping get them to the college level south of the border. Then, inn 2004, they went on the first Kansas Jayhawk Showcase Trip where dozens of players ended up receiving scholarships allowing them to pursue their collegiate careers (notably Jason Chatwood to Colby CC and then Gonzaga and Christian Kowalchuk to Seward CC and then University of Arkansas).
I don't think many people know about the Rustlers or all the work Dan Lajoie did back then. I believe they were instrumental in paving the way for so many more Canadians to go play college baseball in the USA. If you look at the Kansas Jayhawk Conference, there are a TON of Canadians there every year, and it really started here.